Mandate
The desire to modernize its branding and improve its visibility inspired the team from Cible-Emploi to hire Erod. Although the organization, located in Sainte-Thérèse and Saint-Eustache, has been supporting job seekers for the past 30 years, the diversity of its services is still unknown. Since the services are available free of charge, the target audience sometimes thinks that the support provided is limited, which couldn't be further from the truth.
Services
Display Strategy , Artistic direction, Stratégie marketing, Advice service, Design-writing, Graphic design, Digital Strategy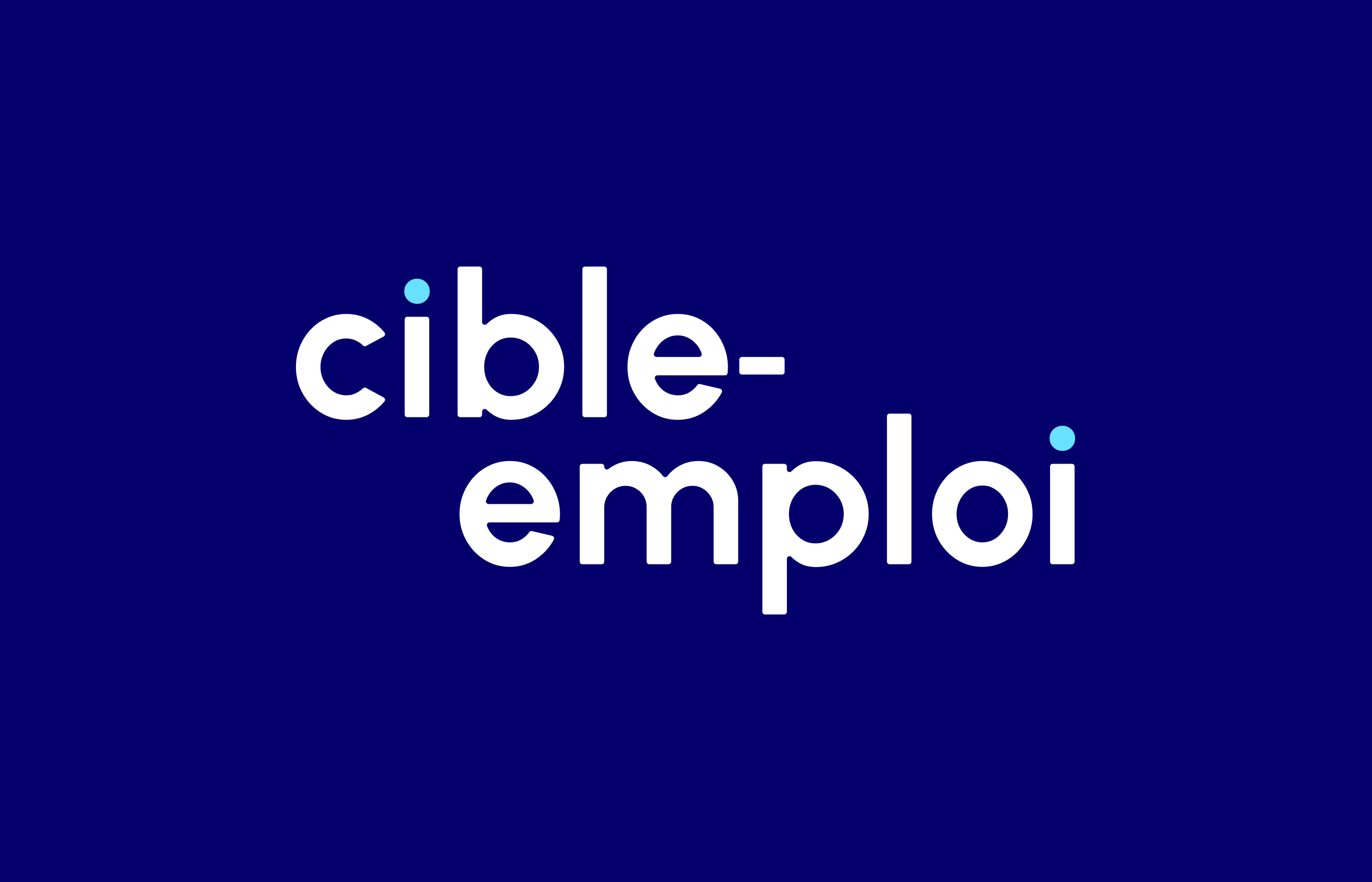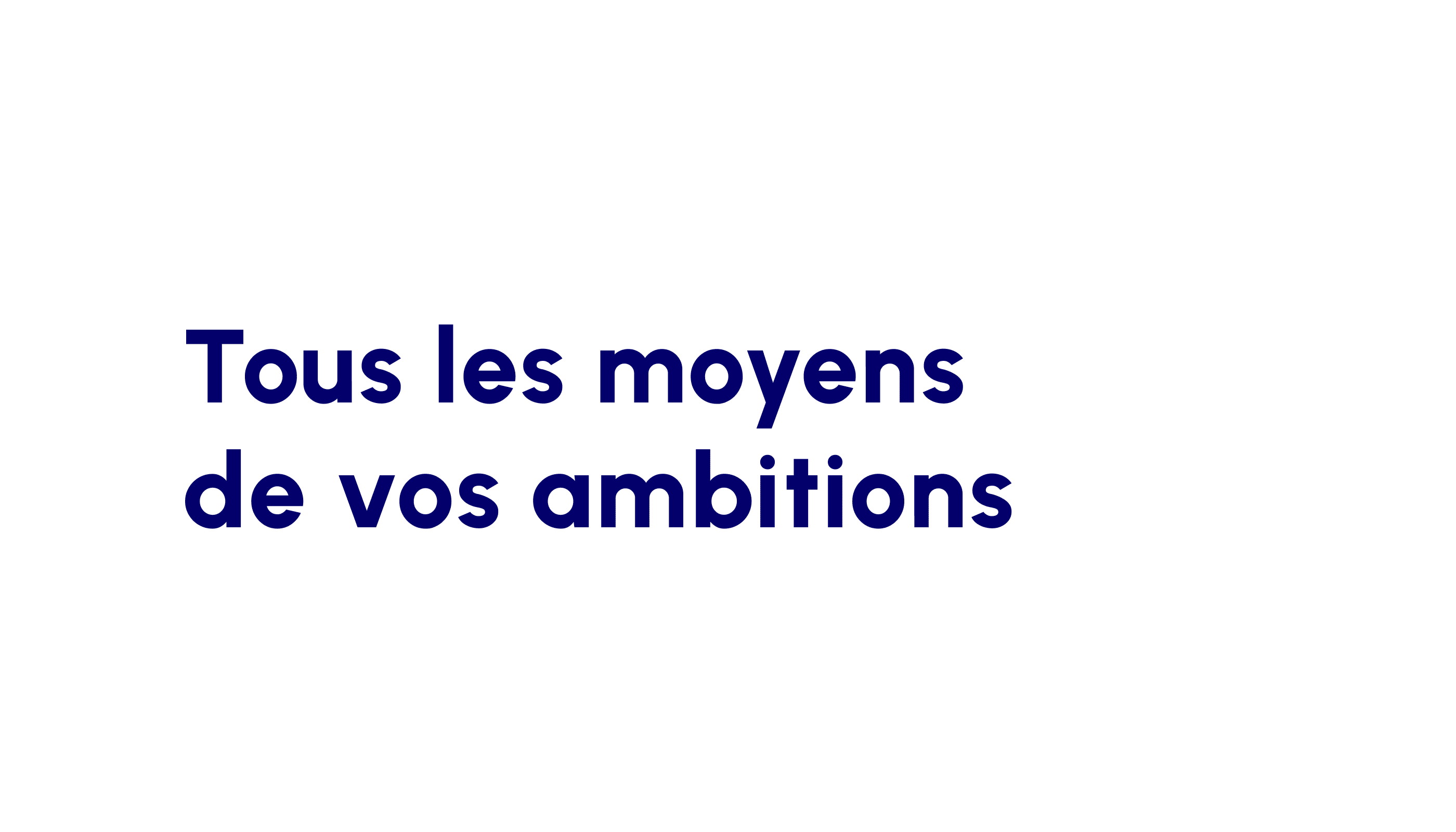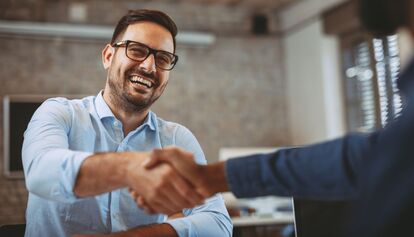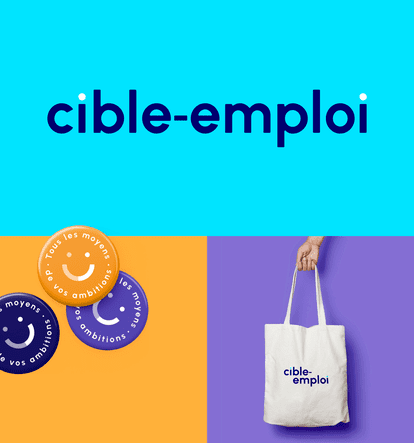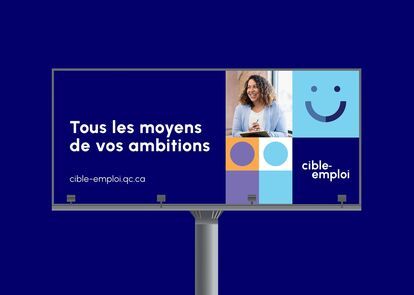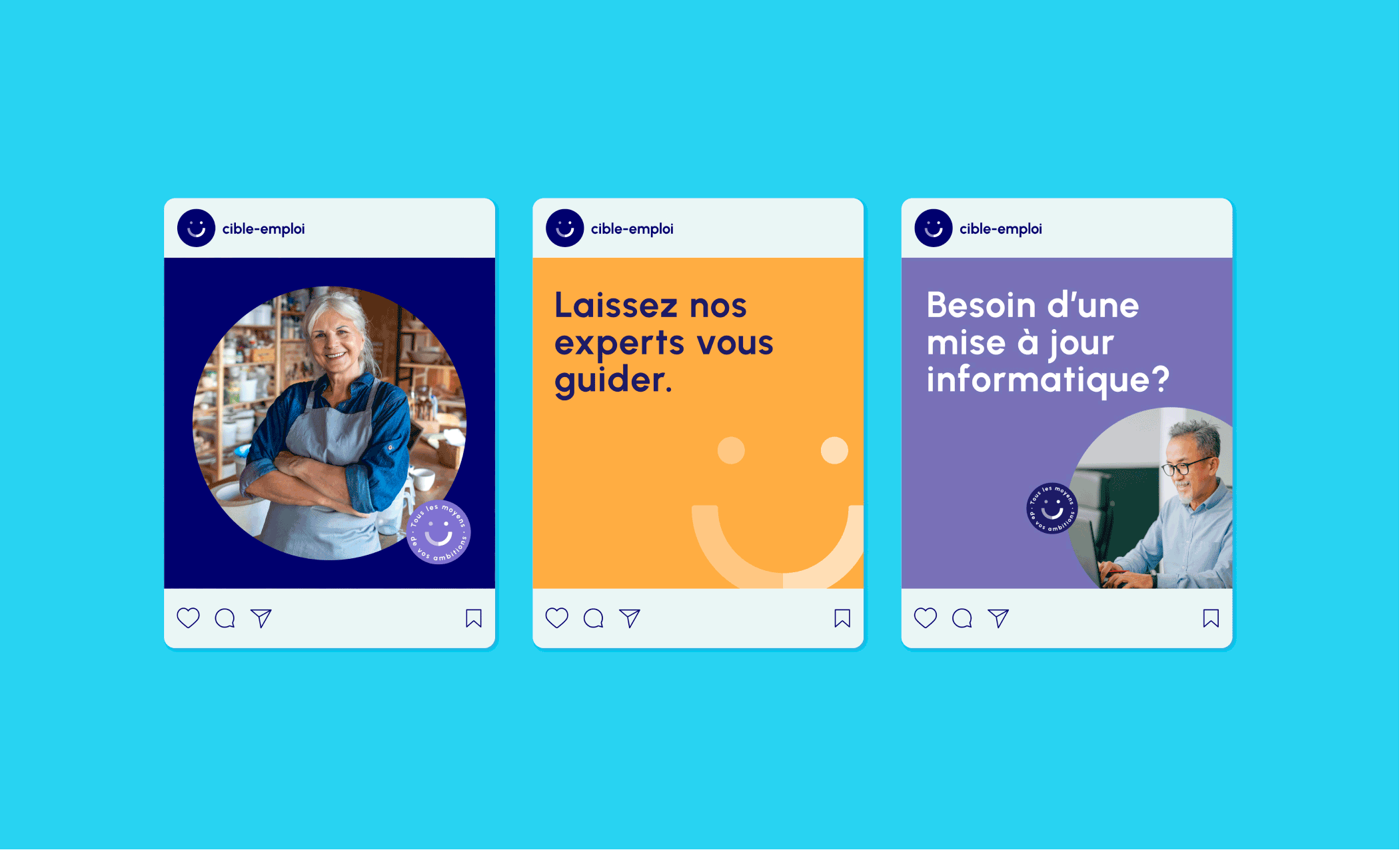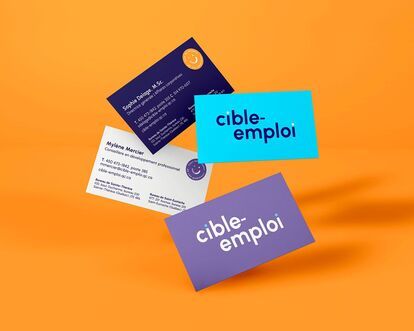 Cible-Emploi's 30th anniversary was the perfect time to revamp its brand image and get people talking about the organization. Following a meeting involving the client and Erod's key players, we developed a brand strategy that would allow the organization's entire graphic universe to reflect its values of innovation, humanity and know-how. The idea was to highlight the scope and quality of its services, as well as the friendliness and dedication of its team.
The exercise began with drafting a philosophy that defined Cible-Emploi, and identified its mission and vision for the coming years. Based on that text, our designers/writers developed the slogan: "The means to fulfill your ambitions."
The typographic logo on two lines refers to the concept of moving up, of ascension ; Cible-Emploi helps workers climb toward success, and progress to the next level of their career. The font is simple and empowering: a pledge of professionalism. The roundness of the letters gives the logo a familiar and accessible look. The two dots above the i's represent the two protagonists, the counsellor and the job seeker, allied in a common goal.
The small badge composed of the first and last letters of Cible-Emploi initially reveals a smile, but also depicts our two protagonists facing one another. Its role is to jazz up the visuals, play with the colour palette and evoke the hook.
The visual identity was unveiled to the entire team as part of the festivities surrounding the organization's 30th anniversary. Each person received a small gift bag filled with promotional items bearing the Cible-Emploi logo. The employees were also fitted for an order of hoodies and chose their colours for a fresh set of business cards.
All the platforms now use the new brand image colours. Their new visual identity will definitely allow them to shine for years to come!