Mandate
Road safety is everyone's business—pedestrians, cyclists and motorists. To make residents aware of this important issue, the City of Saint-Sauveur instituted a campaign to promote road safety. Its discreet messaging encouraged road users to be kind.
Services
Artistic direction, Stratégie marketing, Advice service, Graphic design, Digital Strategy, Social media strategy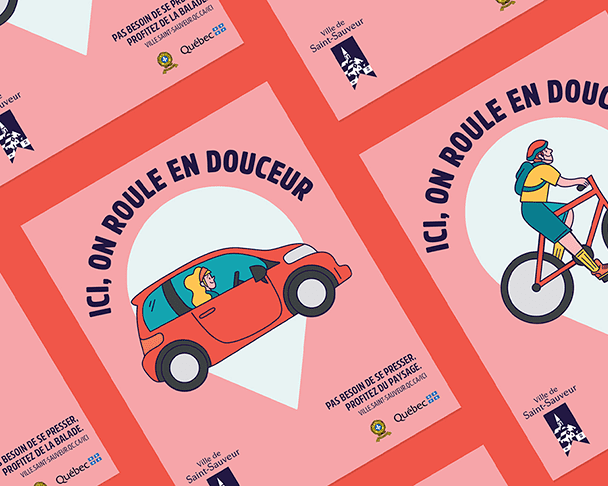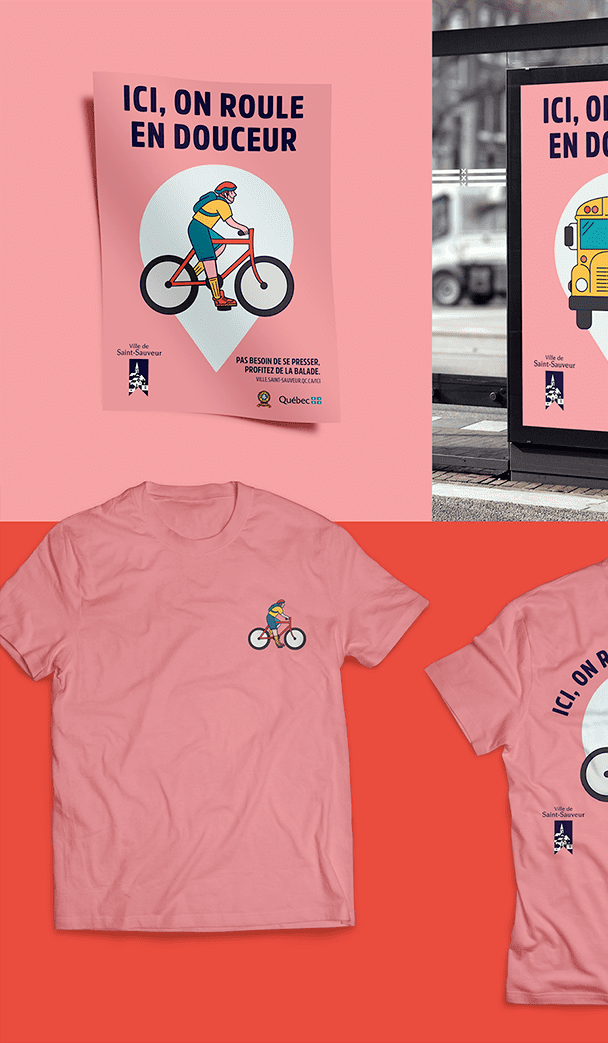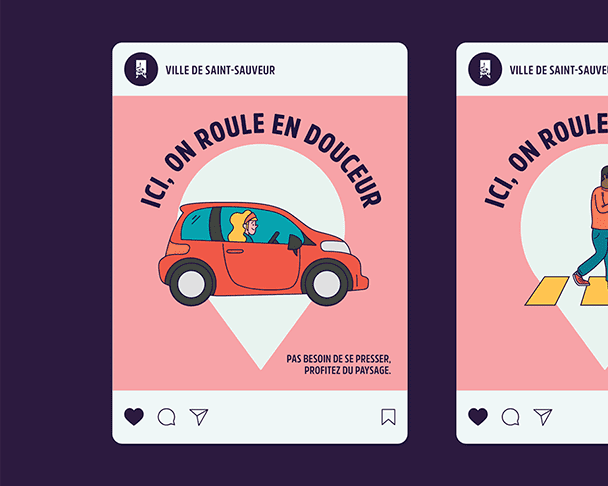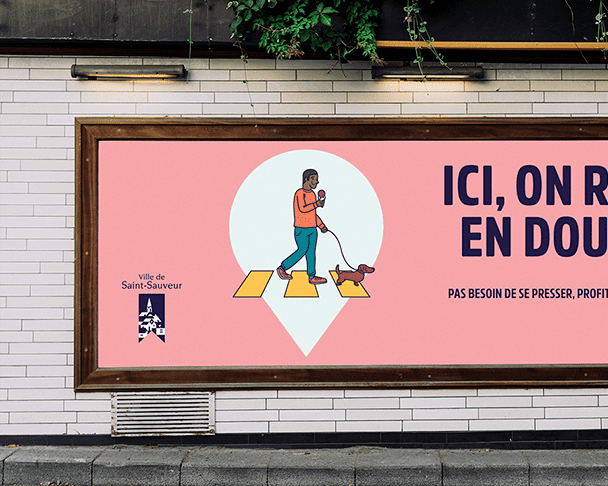 NO MORE LECTURING! Despite the seriousness of the campaign and the issues at its core, the messaging had to exclude shocking images and associated negatives.
Centered on kindness and marked by a casual approach, the City of Saint-Sauveur's campaign focuses on civic pride and respect for all.
We emphasized the welcoming aspect of the village to encourage motorists to "enjoy the ride". The illustrations correspond to the playful catchphrases, giving the campaign a light-hearted tone.
Encouraging the public to have "a smooth ride," steers them towards careful—and pleasant—driving.
From displays at problematic intersections to officials' clothing, the campaign penetrates the four corners of this cradle of the Laurentians.
A digital and radio implementation strategy also made it possible to reach a wider public, which can only make more people aware of the behaviour expected by the residents and municipality of Saint-Sauveur.