Mandate
Mejicano, already well known for its flavoured tortillas, has launched a new brand, La Food Fabrik – Boulangerie Urbaine, along with a new range of products: four varieties of breakfast buns. The company enlisted Erod to create a brand image and visual identity for the packaging of these four new products.
Services
Artistic direction, Advice service, Design-writing, Graphic design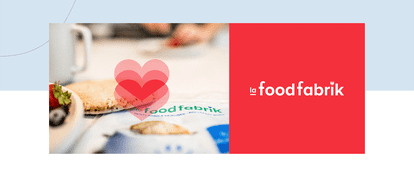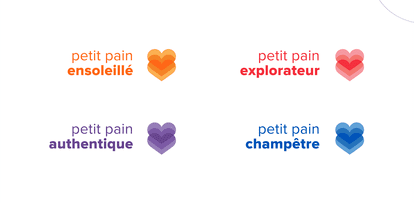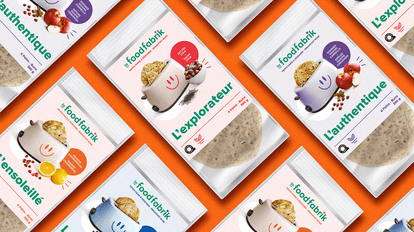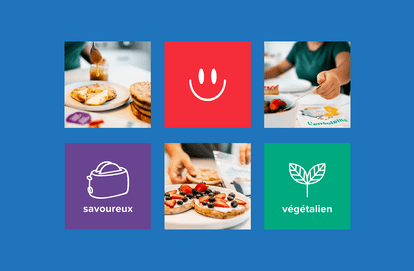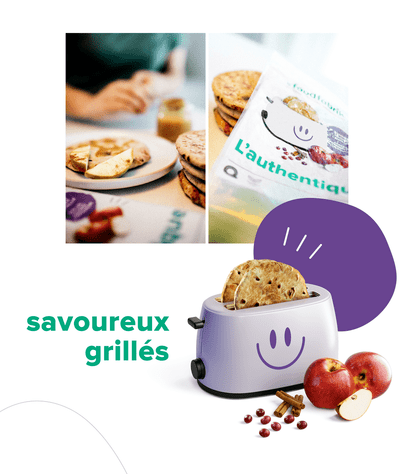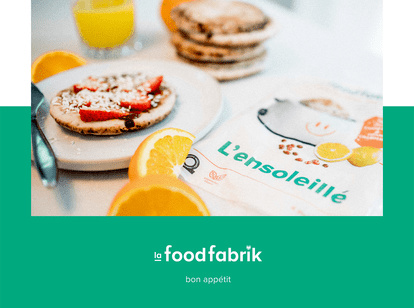 When considering package design, we looked at both the competition and product placement in the points of sale. We then prioritized branding by considering the personality of each of the four flavours, which led us to create a unique and playful name for each one.
The proposed logo is youthful and original. It brings a breath of fresh air to the brand. The fun and colourful packaging suggests a bright and sunny start to the day. Important information is easily visible without overcrowding the visuals. Thanks to the catchy names and appealing imagery, we immediately feel like giving these buns a try.
These four breakfast buns proudly sport their new packaging on grocery shelves. Look for them today and choose the flavour that best suits your personality!
Blueberry: Le champêtre (Country Kitchen)
Apple Raisin Cinnamon: L'authentique (The Classic)
Orange and Cranberry: L'ensoleillé (Rise and Shine)
Dates and Chia Seeds: L'explorateur (The Explorer)