Maître Piscinier
Branding and digital strategy
Mandate
Providing expertise while remaining accessible is what motivates Groupe Maître Piscinier's client proposal. To highlight its primary mission and better communicate its services, the company completely overhauled its brand. Erod was mandated to guide the group of 36 pool specialists as they moved towards a turning point in their history.
Services
Artistic direction, Stratégie marketing, Advice service, Design-writing, Graphic design, Video production, Digital Strategy, Social media strategy
"Groupe Maître Piscinier's primary mission is to be the standard setters in the swimming pool and spa industry."
You are guaranteed to find top-notch, expert advice with us.

Maître Piscinier: "It's clear!"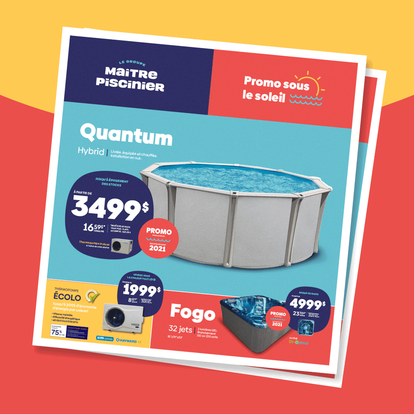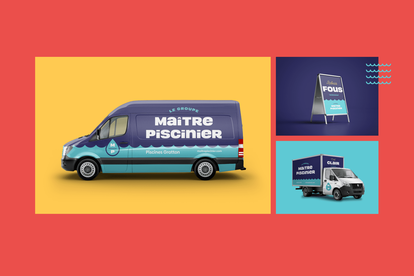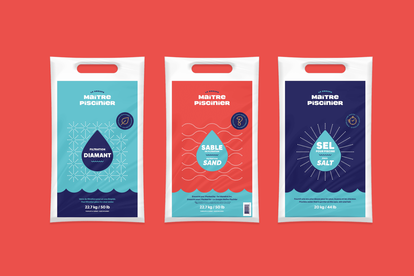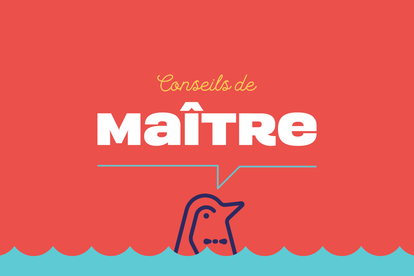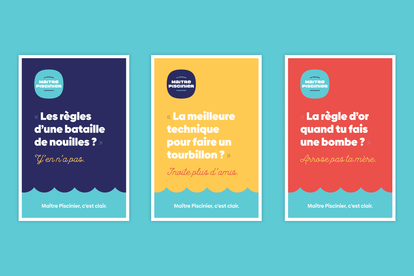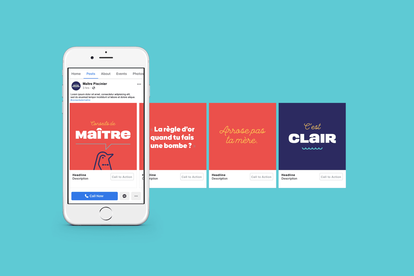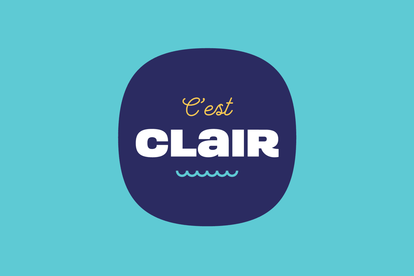 Rethinking the identity, reviewing the positioning and thinking outside the box are the main guidelines that steered the entire strategic process and redesign of the Groupe Maître Piscinier's brand.
Through the definition of a new visual identity, as well as the implementation of a strategic plan for its launch and rollout, Erod helped the group of merchants move towards this revamp.
Refreshing colours and a warm, energetic design—this is what stands out when first seeing Groupe Maître Piscinier's new visual identity.
The identity focuses on positioning the concept of "master," which is underscored by offering advice that is sometimes funny, sometimes clever, but always down to earth. The simple hook explains the Maître Piscinier experience in a couple of words.
As soon as the new brand was launched, it was used over several channels. Seen all over stores, on the Web and throughout the digital world, the image is conveyed in such a way that it imparts the identity and personality of Groupe Maître Piscinier.
Taking charge of their social media—combining advertising strategy, content creation and community management—generated a positive impact after the launch of the new identity. It produced a collective pride for the merchants who actively participated in this renewal.